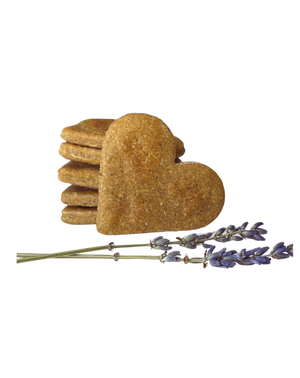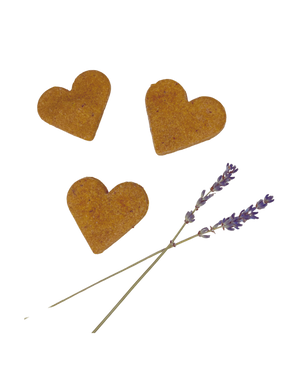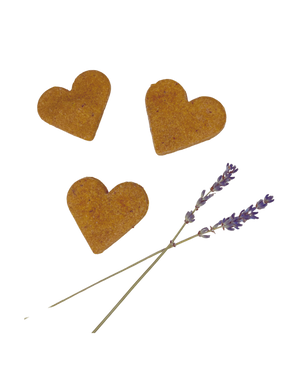 The treat that started the trend.

The 'OG' has locally sourced, Organic + Vegan ingredients including:  single-ingredient peanut butter, flaxseed, a touch of molasses, unsweetened oat milk + whole wheat flour.  Each 5 oz. bag contains 15 -  20 hearts.
Crafted with all Organic, human-grade, USA-sourced ingredients

Baked & dehydrated 

for a light, crunchy texture - perfect for when chewing is challenging
These should be given to your pup as a reward for being the best (morning & night)...because we all know they are!