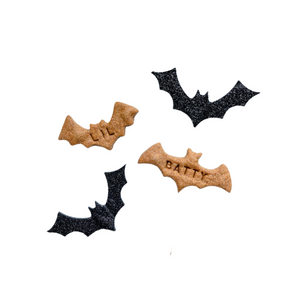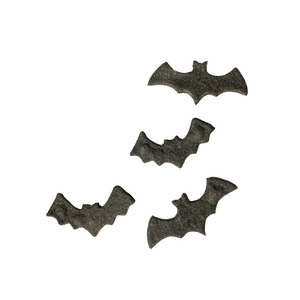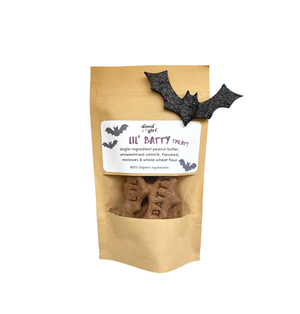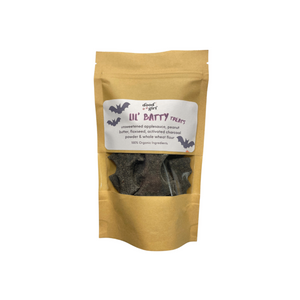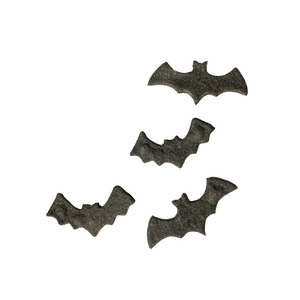 I'm BATTT... bat to the bone!
'Lil' Batty Treats' are available in our classic OG flavor, or treat your pup to our FANG-tastic new 'Charcoal' flavor, featuring Organic activated charcoal powder. Each 3 oz. bag will contain approximately 12 bats.

Activated charcoal is highly beneficial for dogs due to the reactive properties it inhibits.
 It's easy on the belly, and naturally reduces bloating and discomfort. Don't be frightened by the color of these treats, because they actually help to whiten your pup's pearly fangs! 


'Charcoal' ingredients:  unsweetened applesauce, single-ingredient peanut butter, flaxseed, activated charcoal & whole wheat flour.
Crafted with all Organic, human-grade, USA-sourced ingredients

Baked & dehydrated 

for a light, crunchy texture - perfect for when chewing is challenging
OG bats will be stamped with "Lil" + "Batty", while the Charcoal treats will be unstamped.