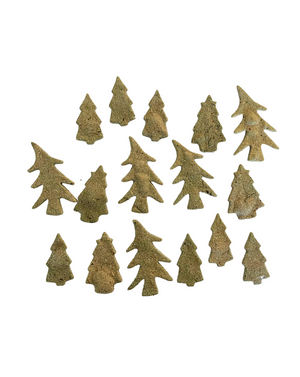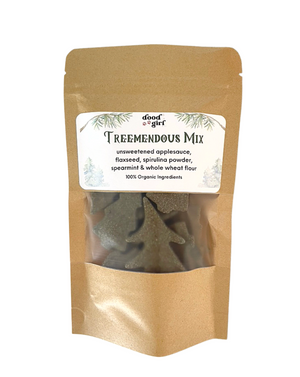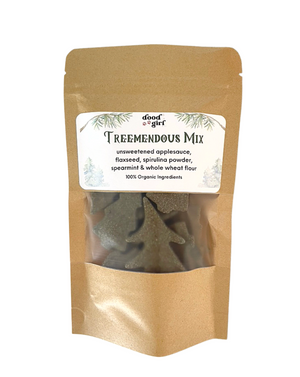 Get that puppy breath fresh for Mistletoe season!

Treat your pup to a forest of flavor with our 'Treemendous Mix'.  Each 3oz. bag contains assorted trees in various sizes (approx. 20 treats). Featured in our all new Spirulina Spearmint recipe, ingredients include:  unsweetened applesauce, spirulina powder, fresh spearmint, flaxseed & whole wheat flour. 
Health Benefits:  Mint is highly beneficial for our dogs due to it's antioxidant and nutrient-rich properties. Mint contains valuable nutrients like Vitamin A & C, calcium, zinc, iron, magnesium and copper. The rosmarinic acid in mint leaves has also been used to relieve seasonal allergies and nasal congestion. As one of the top calming and soothing herbs, mint will help an upset stomach and nausea -- so these are a great choice for those of you planning to travel with your pup this Holiday season if they get motion sickness.